Last night over 6000 people gathered in one location for one reason. To the war in Uganda.
Pomona Fairplex was the stomping grounds and epicenter for a night that will go down in history.
We arrived, cardboard in hand, red "X's" painted on our white shirts, a water bottle and a box of saltines.
The whole idea was to camp out with just sleeping bags and cardboard. To mimic the people of Uganda that have been "Displaced" by war.
The Saltine crackers and water bottles were quickly taken from us unopened and would be distributed in rations the way the government does for the displaced.
People got up and spoke in front of the thousands sprawled out on the grass. We all listened to what we had to do to end the war, who was capable of doing it and what we could do to help urge these people to make a move.
We saw videos on a large screen and we had 21 minutes (which seemed like an hour) of silence for the war and its victims.
Everyone was encouraged and felt like we had accomplished something.
It was apretty fresh night, alot of energetic people ready to save the world one place at a time.
Our group was pretty sweet, we made a nice fort of a cardboard hut, played a few rounds of "Mafia" and then packed in like sardines, we whispered ourselves to sleep under the misty sky.
Yes, I felt like I was in Woodstock, minus the drugs and sex. Add some really cool cardboard huts and really friendly people to the mix, your pretty much camping with 6000 friends.
Heres some pictures from my experience.
I'll be glad to keep any of you posted on the on-goings of this organization.
Visit their site for more info www.invisiblechildren.com
-Samuel™

The "Displace Me Crew"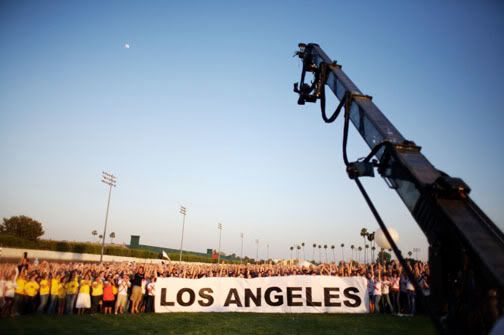 Filming to promote the end of the war in Uganda.



morefilming.



More.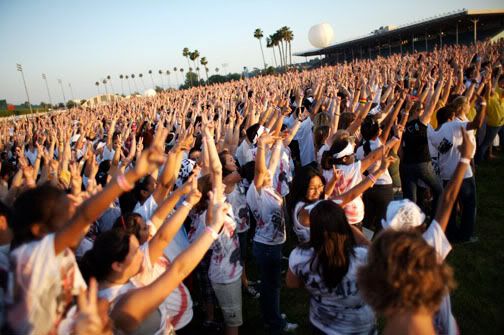 6000 People.



The women were handed these water bottles, the guys grabbed the saltine crackers...to mimic the Ugandan's



The boys. After we built our fortress.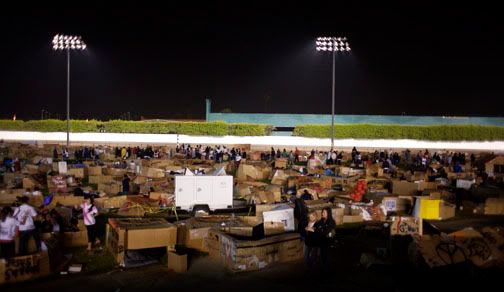 Getting ready to sleep...in cardboard boxes.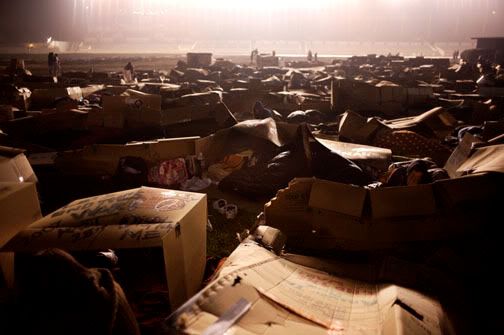 Our version of Uganda's Displaced sleeping arrangements.


There IS HOPE!



part of our group.



My sleeping bag was warm.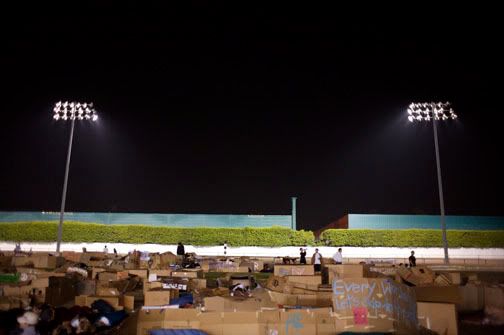 Our view.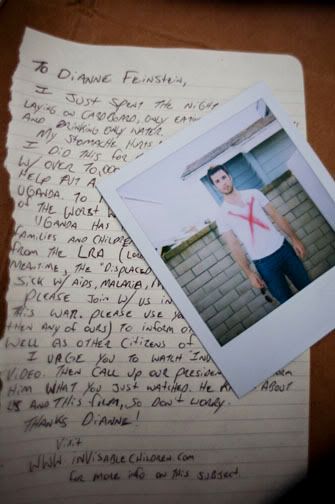 My letter to one of CA.'s senators.




More on the way.